School Lunches:
We all go through the supermarket and think to ourselves, it would be so easy to fall into the trap of buying all for the school lunches, I've been there I know.
I had two very active, very tall teenagers, and the amount of food they ate each day was phenomenal and lunch was one of those meals, we battled and in the end there was no other way I had to make their lunches as buying enough food to fill them in a day was ridiculous. It was almost $12.00 just for lunch at the school tuck shop, I was lucky if we had $50-$70 a week for groceries back then, let alone to spend a quarter of it on one lunch.
They usually took to school, each day
6 slices of bread made into assorted sandwiches and cut in half, we could be quite original with fillings they were not terribly fussy eaters

2 pieces of any type of fruit

Homemade cakes or muffins or biscuits

If we had them, some popcorn or chips or pretzels ( I always brought these items in bulk and we used glad zip lock bags to seal the freshness in, rather than buy individual lunch size bags

They could also use the microwave at school for 20 cents, so that opened up the door to heaps of other avenues, such as 2 minute noodles, soup, dinner leftover, American hot dogs, pizzas, pies again the list was endless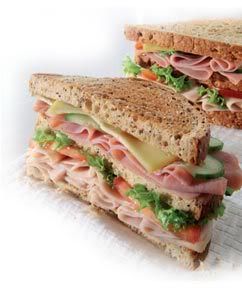 So we came up with these ideas to help boost the lunch box
In small containers, such as little tupperware or jello containers that would hold possibly almost 1 small cup, I would fill with an assortment of things such as
Nuts ( all kinds)

Nuts and Raisins

Dried fruit

Pretzels

Seed

Jelly

Custard

Stewed fruits

Fruit mixed with custard

Fruit with jelly

Cheese dip and vegetables/crackers would be sent along

Instant pudding

Chocolate sauce and accompanied with strawberries or another dipping fruit.

Nutri Grain cereal

Yoghurt (we made our own)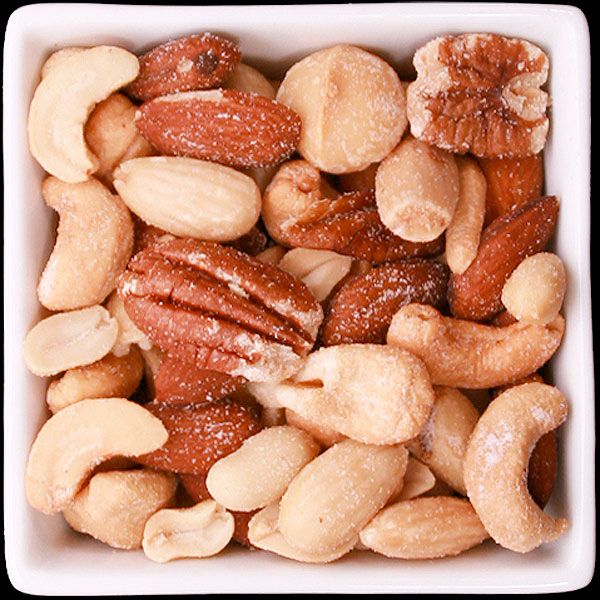 The list is really endless it is really up to your imagination and the individual you are making lunches for,
use your knowledge of your kitchen products and make it different each day, they will soon let you know if they are bored with something. But when we talk about a cake or muffin, it does not have to be an iced creation, it can just be a plain, blueberry muffin with icing sugar sprinkled on top, it could also be a plainly iced chocolate cake, just simple home baking.
Homemade Muesli bars
1 cup wholemeal or plain self raising flour, 2 cups rolled oats, 150g butter, 1/2 cup sugar, 1 tbsp golden syrup and then add choc chips or chopped nuts or raisins or anything you fancy. Bake 15-20 mins in a slice tray and cut up while still hot. Easy peasy! My son likes them better than the supermarket ones + he likes helping make them.
Spreadable butter
500g soft real butter 200 ml sunflower oil or olive oil, the sunflower oil contains less cholesterol than olive oil, 200ml cold tap water
Put the soft butter in a mixing bowl and mix till it is a soft consistency, add slowly the oil mixing on a medium to high speed all the time.
Then add the water and lower the speed otherwise it will splash around.
After a while the water has emulsified with the butter and oil and you can get the speed up again. Store the spreadable butter in glass jars.
Making bread
3 cups of flour, 1 teaspoon of salt & 1 teaspoon baking soda and 250 mils of buttermilk (could be normal milk) .
Mix flour soda & salt together then make a well and pour the buttermilk in and give a good mix, turn out onto the floured board, and without needing shape into a ball cut a criss cross on the top surface and cook at 230c for 45 mins, you can make heaps of variety's just by adding different ingredients such as curry powder & sultana, maple syrup & chocolate chip, date & walnut, savoury, you can even made it flat into a pizza dough cheap easy and economical
Juice
3/4 cup sugar (you could possibly get away with less), 2 cups hot water, 1 teasspoon of powdered ascorbic acid (vitamin C), 1 cup orange juice, about 5 cups water.

Dissolve sugar and hot water and ascorbic acid together until sugar dissolves.
Add orange juice and fill with cold water.
This can be refrigerated for up to 3 days.