We have all been there.
In order to pay for the things you thought you couldn't afford, like a family holiday or new furniture, you are going to need to set your household budget.
This Budget Binder will help you establish a budget, track your spending and teach you how to find the money in your budget to pay for your family's dreams.
The Budget Binder contains instructions on how to set up your budget, worksheets to keep your budget on track and a place to track your fund so that you will achieve your financial goals.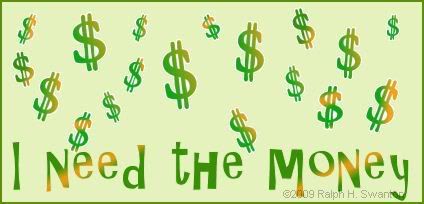 And lets face it, sometimes when we have a goal in mind it makes us work a lot faster to achieve it, and it is absolutely no effort at all to complete.
The quickest way to save money is to see exactly where your money id going so this will be perfect.
Play around with it, adapt the things you would like to change, and you will be set.






The Budget Binder Instruction Sheets
It is 31 pages long when printing, so make sure you have your printer ready.
These worksheets do contain colour examples and colour boxes.
If you choose not to print it in colour, make sure you reference this PDF as you use the printed worksheets to make sure that you use the colour coded boxes correctly.
If the page does not open when you click the link, you can also right click on the link and select 'save as' to download the document to your computer.
https://app.box.com/s/n60uno9tivhq5h165bjv
The Budget Binder Worksheets
These pages are designed in colour, so you will need to print them in grayscale if you do not want to use your colour ink.
I would suggest you print the Bi-Weekly Budget Worksheets in colour as they do have colour coded boxes.
https://app.box.com/s/tdcaor6lkg67l90b5206
Calendar Pages – Print multiple copies

Making Money Worksheet

Bills Worksheet

Bills By Due Date

Bi-Weekly Budget Worksheet - Print multiple copies

Check Register

Savings Account Worksheet

Debt Tracker

Weekly Allowance Worksheets

Envelope Labels

My Fund Worksheet

Gift Fund

Birthdays and Anniversaries

Gift Closet Inventory












Budget Binder Cover
Budget Binder Cover
https://app.box.com/s/9sgzes2h9ly30tfydvud
Budget Binder Spine
https://app.box.com/s/hi3aosgryb2r5f5u3wbz
Budget Binder Tabs
https://app.box.com/s/gl494q74byvcgsjzzvd7
How To Organise The Binder
Once you have printed all of the pages above, make sure that you have them arranged in your binder in the following order:
Instruction Sheets (Placed in front of the tab dividers):
Instruction

Calendar Instructions

Makin' Money Instructions

Let's Pay Some Bills Instructions

Bills By Due Date Instructions

I'm Starting a Budget Instructions

I'm Starting a Budget Worksheet

Budget Worksheets Instructions

Grocery and Dining Out Instructions

Gas Allowance Instructions

Entertainment Allowance Instructions

Miscellaneous Allowance Instructions

Tracking Your Weekly Allowance Instructions

Back to the Weekly Budget Sheets Instructions

Savings Worksheet Instructions

Debt Tracker Instructions

How to Start Couponing to Disney Instructions

My Fund Worksheet Instructions

Gift Fund Instructions
Tab #1 – Main Calendar
Main Calendar Page x 3
Tab #2 – Main Budget
Makin' Money Worksheet

Let's Pay Some Bills Worksheet

Bills By Due Date Worksheet

Budget Worksheet x 6
Tab #3 – Check Register
Check Register
Tab #4 – Savings Account
Savings Account Breakout Worksheet
Tab #5 – Debt Tracker
Debt Tracker Worksheet
Tab #6 – Weekly Allowances
Weekly Allowances Worksheet
Tab #7 – My Fund
My Fund Worksheet
Tab #8 – Gift Fund
Gift Fund Worksheet

Birthdays and Anniversaries Worksheet

Gift Closet Inventory Worksheet
Here are some easy to print Grocery Lists as well, one for every food type.
Vegetarian
https://app.box.com/s/cij0maujhii3wu5xo506
Deluxe
https://app.box.com/s/niw67a1xy2xgdemdoivx
Editable Sheet
https://app.box.com/s/ldcxqcljs2lr6lywpvfw
One to save in excell, so you can make changes
https://app.box.com/s/of1gyz5hmtrhiyx3rh5l
A little copyright information:
While the ideas are mine and mine alone the budgeting journal idea came from
http://www.couponingtodisney.com/budget-binder/